One of my favorite things to do is celebrate the holidays with my family. Valentine's Day is no different. Valentine's day isn't just a romantic holiday for couples. I like to make it special for my kids too! Since my kids love helping me in the kitchen I thought what better way to celebrate than making a kid's drink! Plus I saw this fun drink over on another influencer's Instagram page and I knew my kids would be obsessed. I was right! Keep reading for this simple recipe!
Things you need for this drink:
Plastic Party Flute (you don't have to worry about them getting broke and my kid's say they feel fancy)
Sprite or 7up (I grabbed a pomegranite flavored 7 up since it's red and on theme for Valentine's Day)
Sprinkles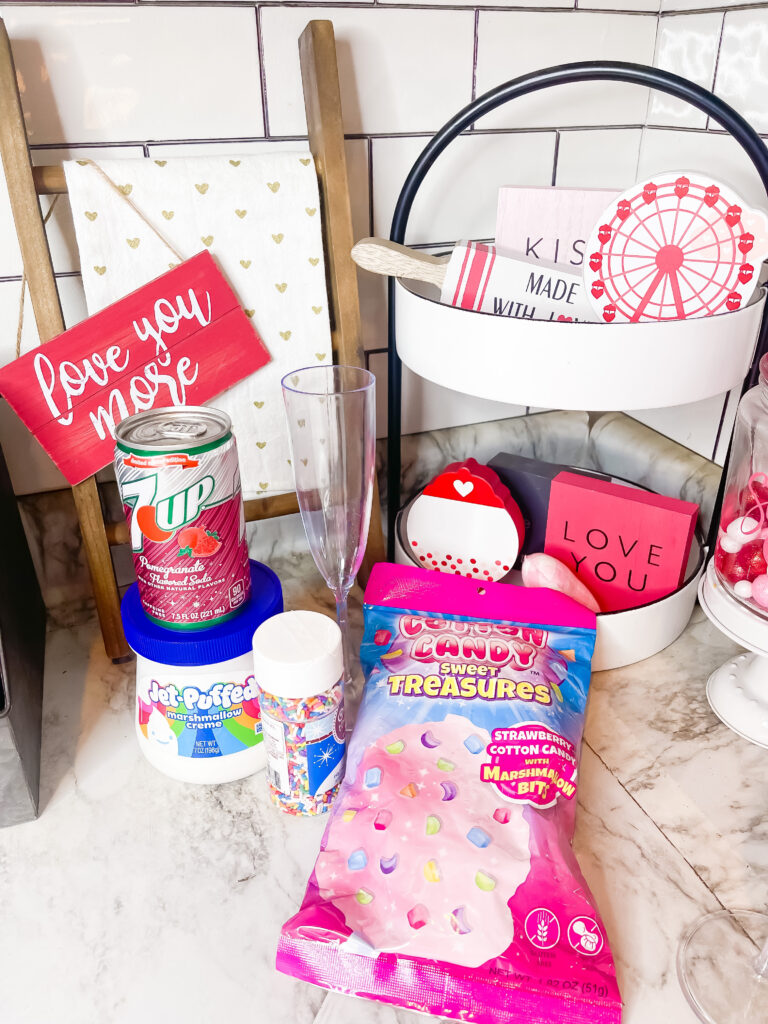 Directions:
First, I take the plastic stem glass and put the rim in the marshmallow creme. Then dip the rim in sprinkles. Then add in your liquid and place the cotton candy on top. Ta-da! Now ready to drink! My kids loved helping make these sweet treats! I think your kids will too!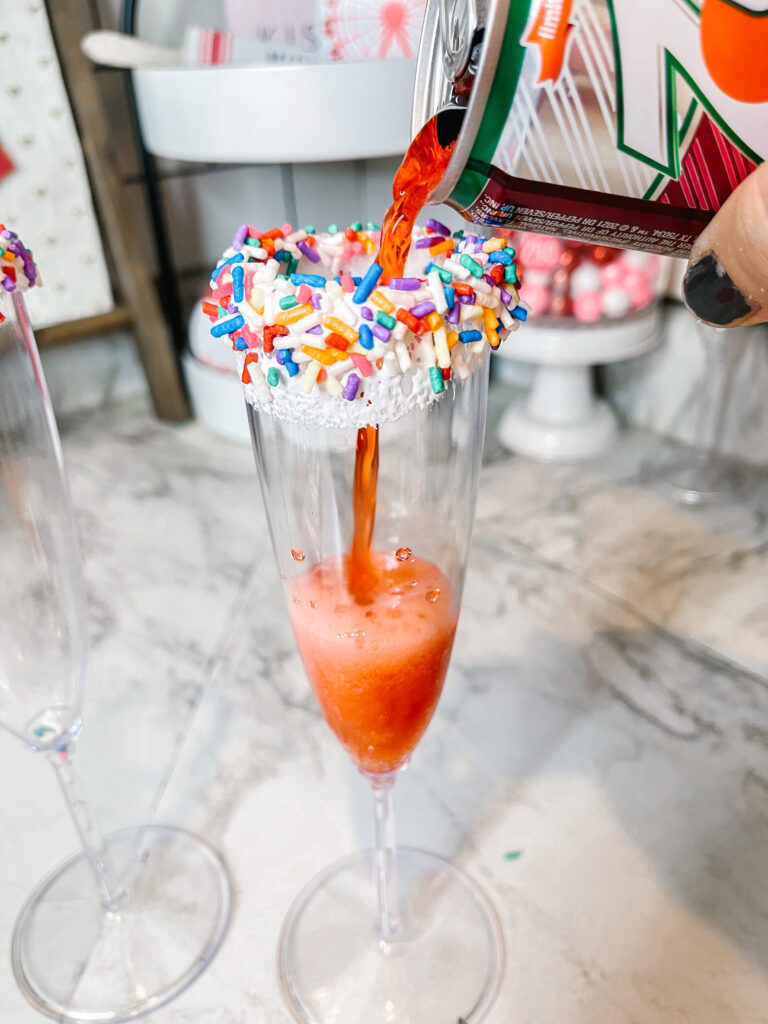 Follow me over on Instagram for more behind the scenes!