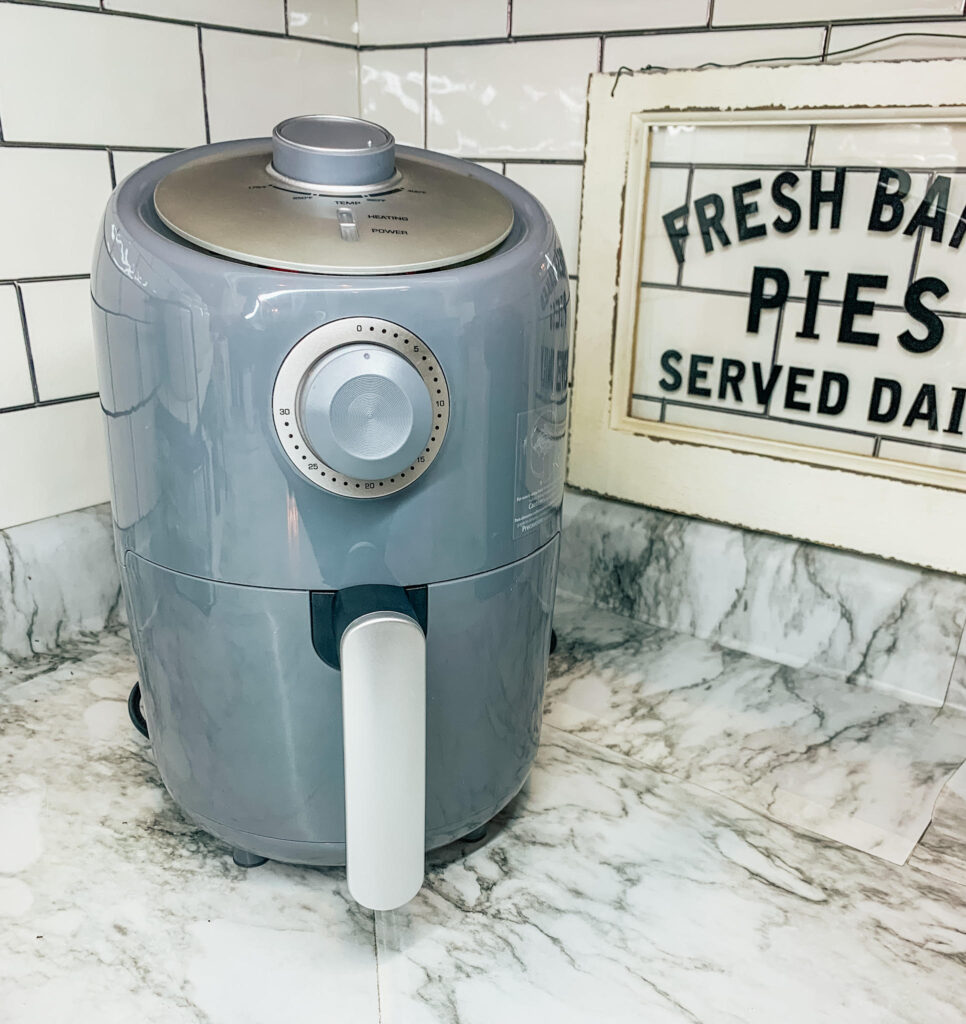 *Links are affliated, at no cost to you I will receive a small commission from links*
This is the exact thing that went through my head after trying the air fryer. I feel like I'm always the last one to get into any trend. But what's the saying? Better late than never, right? I'm so glad I finally bought one. It makes my time in the kitchen so much easier. For example, my kids LOVE chicken nuggets. Before, I'd have to put them in the oven for eleven minutes. Now, it takes six minutes! That's almost half the time, ya'll! They are also the perfect kind of crispy.
We have cooked cheddar peppers, loaded potato skins, cheesesticks, butterfly shrimp, and even frozen hamburger patties. I haven't had anything that I didn't like. Plus, I'm from the South and love anything and everything fried.
I'm so happy with this purchase. It's crazy affordable! Click here for air fryer!