We bought our first home in 2017. I was so excited because I knew all of my farmhouse Pinterest boards were going to be brought to life. We bought an older home (built in the 1950s) because we wanted to have a fixer-upper. I dreamed of renovating the kitchen, bathroom, hardwood floors, and new paint throughout the house. Although we would do the work ourselves (my husband works in construction/remodeling) it was quickly adding up. So I knew we had to do a modified version. First on the list, the kitchen and the unknown DIY subway tile backsplash.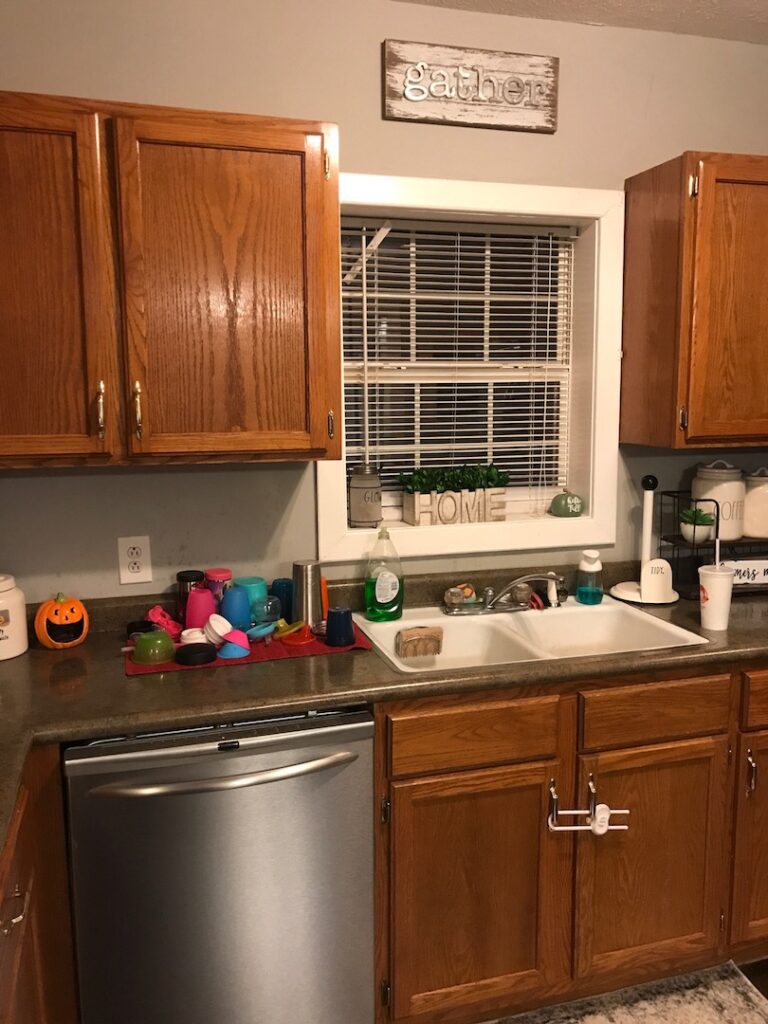 I knew that I would spend a lot of time in the kitchen so I wanted that to be the first thing we tackled. The cabinets were oak with gold hardware. I painted the cabinets white, put down a peel and stick countertop, spray-painted hardware, and my husband did the subway tile backsplash. The first time I suggested doing a black sharpie instead of grout, my husband looked at me like I had three heads. I knew I wanted to at least try it. The worse thing that could happen was, it didn't look good and we would have to grout it. The best case, we wouldn't have to grout at all. One night after everyone went to bed, I took a fine point black sharpie and went through the task of completing my DIY subway tile backsplash. In a little under an hour, it was complete.
Here's the video on TikTok showing how I completed it.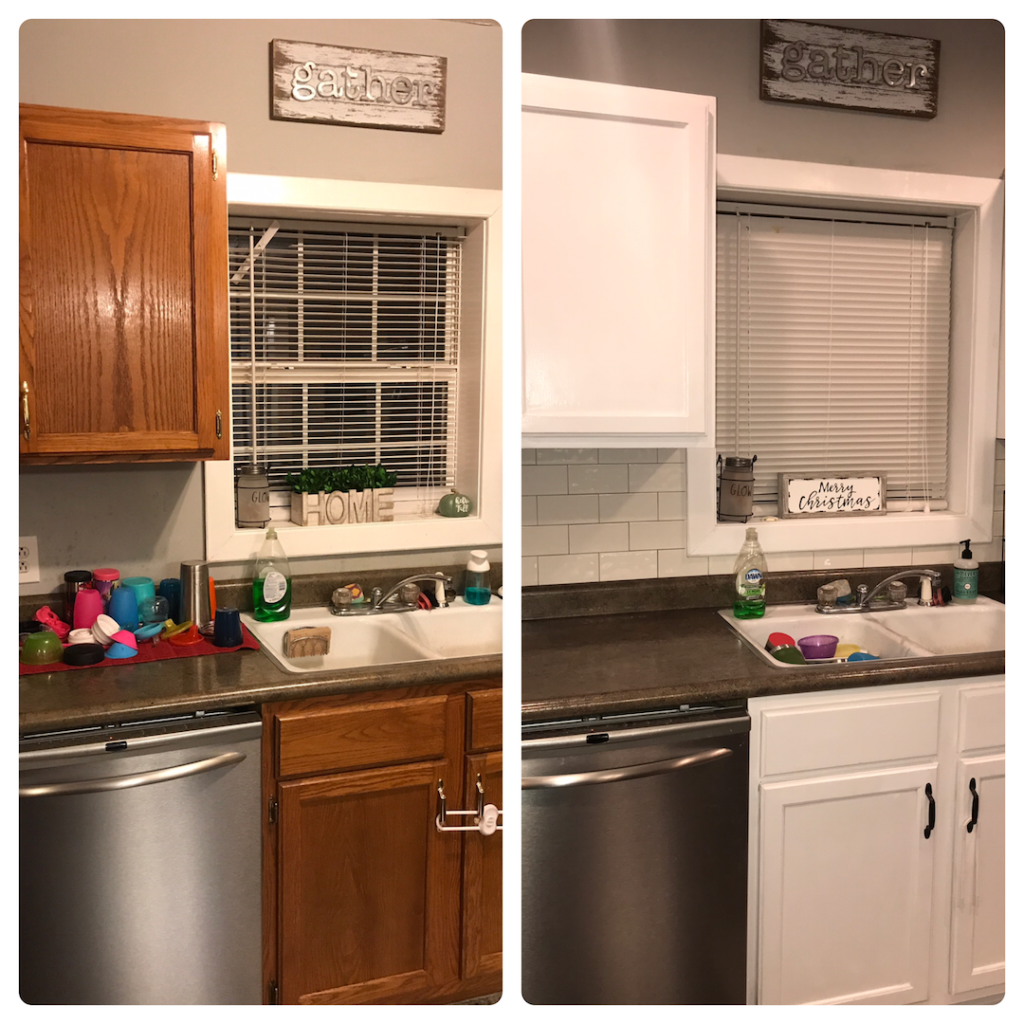 I'm obsessed with how it turned out. My husband was impressed with it too. I think it changes the whole look of my kitchen. It was so much easier to do than the grout! It's definitely something to think about if you are wanting to add grout to your subway tile backsplash.
Follow along with me on Instagram for more DIY and home decor inspiration!
To shop these pictures follow me on the LiketoKnowit app!
Check out this article from the Top 40 Interior Designers on How to Create a Farmhouse Kitchen!
This post may contain affiliate links. At no cost to you, I receive a small commission for purchases made through these links.