Link are affiliated, at no cost to you I receive a small commission from links
Let's talk about tiered trays. Tiered trays are a staple in our little farmhouse. I think what I love about them is how versatile they are. You can change the decor according to the holiday or season. Or even as a food tray for gatherings or just everyday use. Hello, Coffee/tea bar! It's the first thing I gravitate to for an easy way to change up my home decor.
Tiered Trays
One thing that I love styling is tiered trays. Not only do I use my tiered trays to showcase my farmhouse decor but I also use the one in my kitchen for my tea and nutritional supplements. I can be very bad about remembering to take my supplements. Out of sight, out of mind. Not any more thanks to my tiered tea tray. Having them on my tiered tray helps me to remember to take them. With my tiered tea tray, I'm not forgetting anymore.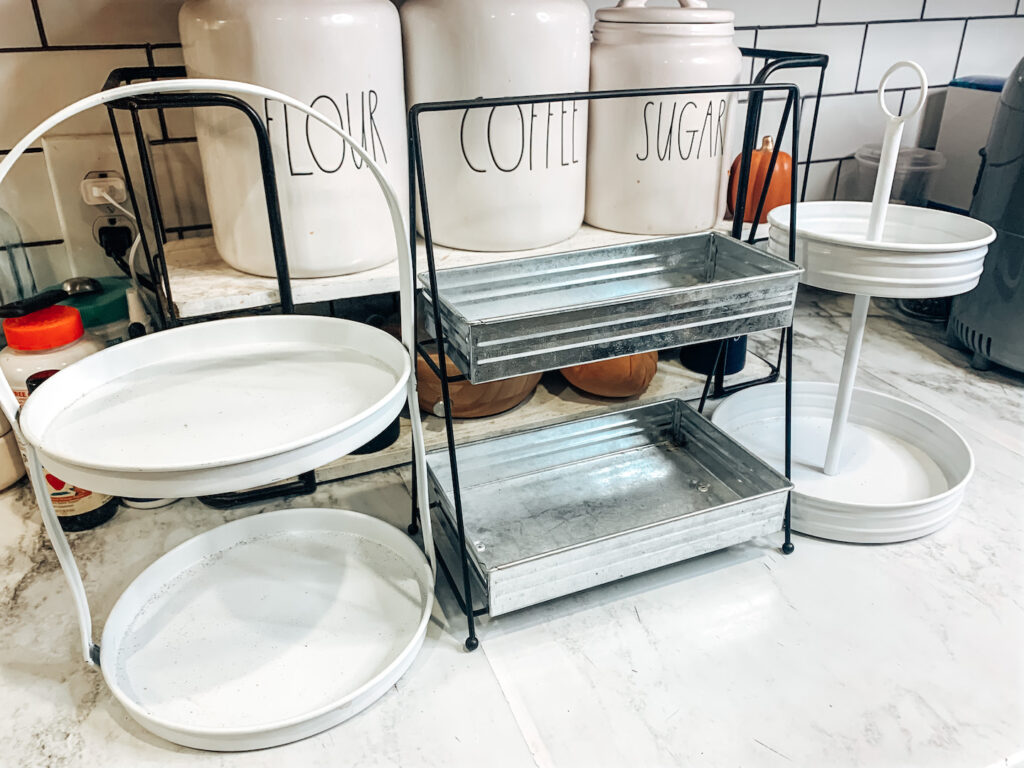 Teami Tea and Supplements
When you're from the South and someone hears tea, it is automatically assumed you're talking about sweet tea. Although I love sweet tea, I'm talking about hot tea. I have to be honest and say that before this pandemic I wasn't consistent with any of my vitamins or nutritional supplements. Now, I strive to make sure I'm keeping my body in tune with as many healthy choices as I can. Teami is my go-to health supplement brand. They have everything from teas, collagen, matcha, and wellness powders. You can't forget about those cute bottles to put them in. They even have storage compartments! Perfect for on the go! The butterfly tea is my favorite. It is a beauty tea blend that tastes sweet. It has butterfly pea flowers that change colors and helps protects the skin from stressors from the inside out. Jasmine tea is a well known immune booster and stevia a healthy alternative to sugar. I like to drink it hot in my Teami blends bottle.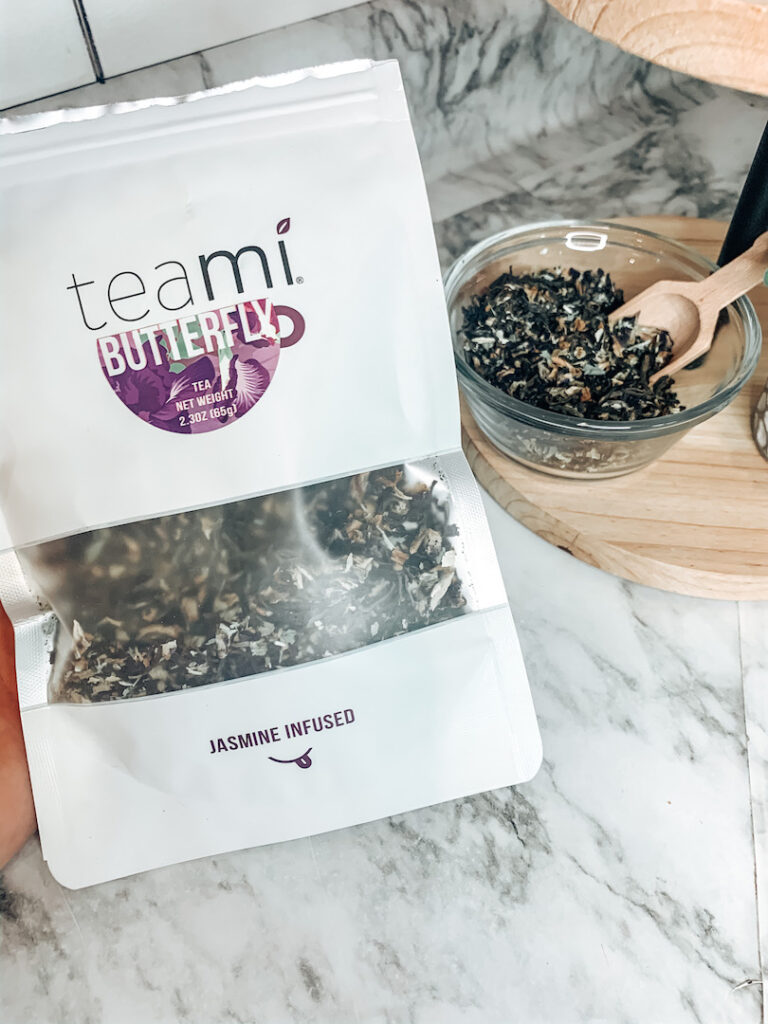 Beauty Collagen
This collagen powder is amazing for overall beauty support with powerful antioxidants. Acai Berry is one of my favorite flavors. It has a sweet kick to it and I like adding it to my smoothies. Don't let the description scare you. It's wild-caught marine collagen from codfish but it does not have a fishy taste. I alternate between the butterfly tea and beauty collagen. Since I drink one hot and one cold it all depends on my mood for that day. Collagen is an essential amino acid for healthy skin, hair, and nails. I 100% credit collagen for my skin looking brighter and my nails not being so brittle.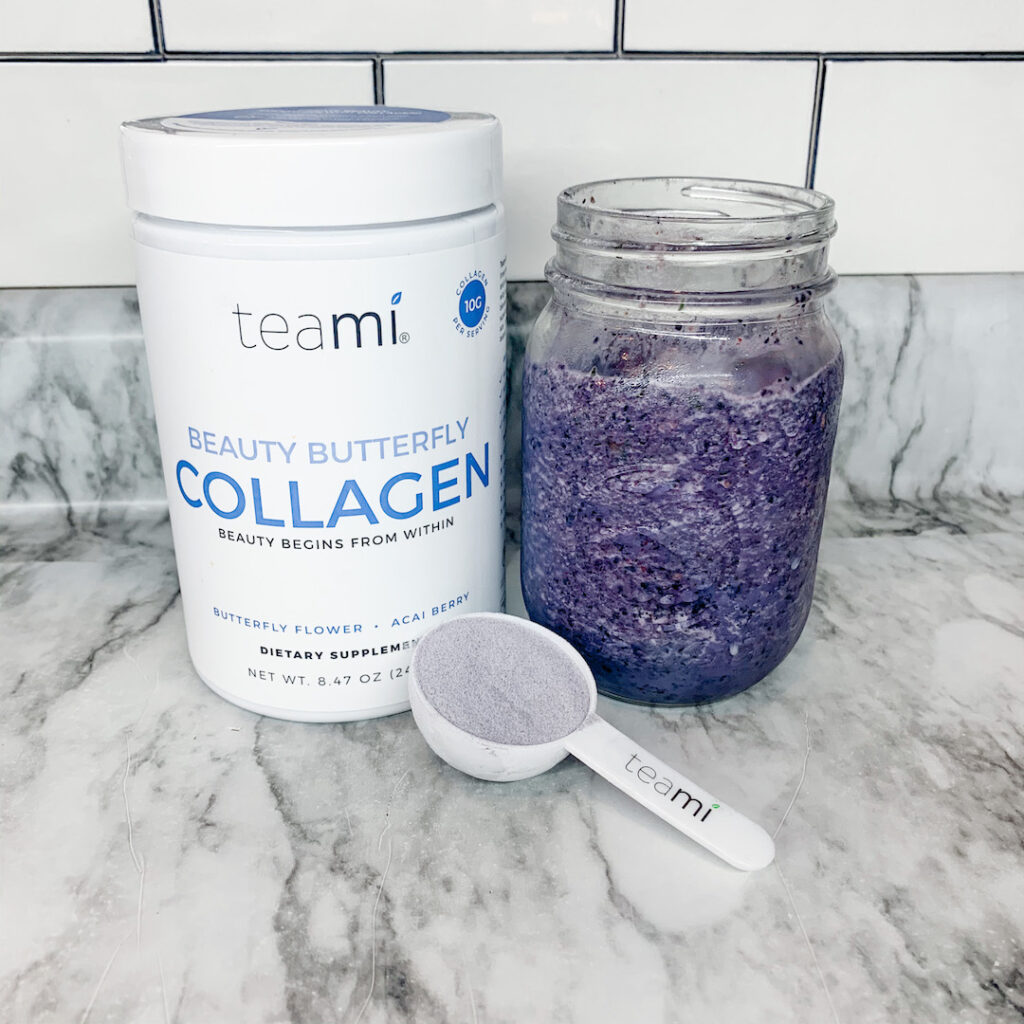 Wellness Powders
My two favorite wellness powders are Wellness Protein and Restore. I've suffered from anxiety my whole life and I suffer from insomnia. Since taking Teami's Restore powder I haven't had trouble going to sleep. I've also noticed my anxiety doesn't rear it's ugly head as much. Restore's ingredients are Calcium, Magnesium, and Vitamin C. These three promote stability, ease, and calmness. Something this mama needs! The body needs Magnesium and Calcium to feels its best daily. Teami's Wellness Protein is a plant-based protein that tastes like chocolate. Another great powder to add to smoothies. You get 17g of protein with each serving. What I love about it most is it decreases my cravings and makes me feel full longer. I'm a snacker so this has helped me to not eat every time I pass the kitchen.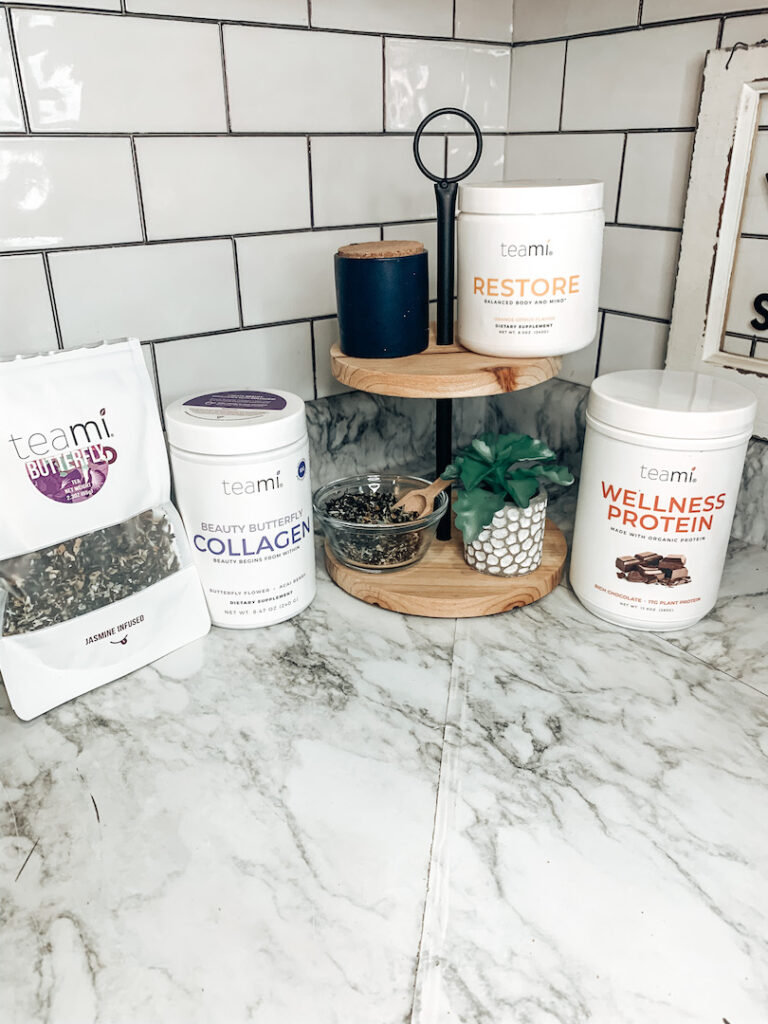 I'm so glad I found Teami Blends. They have improved my overall health and I'm able to maintain a healthy balance for my body. I feel great and in turn, I'm able to be the best wife and mom to my husband and kids. I have a discount code if you'd like to try some of their products for yourself. Use code FHDM15 for 15% off a minimum $29 purchase on the Teami Blends Website.
Follow my Instagram for more content!