*Links are affiliated, at no cost to you I receive a small commission when you purchase through my links*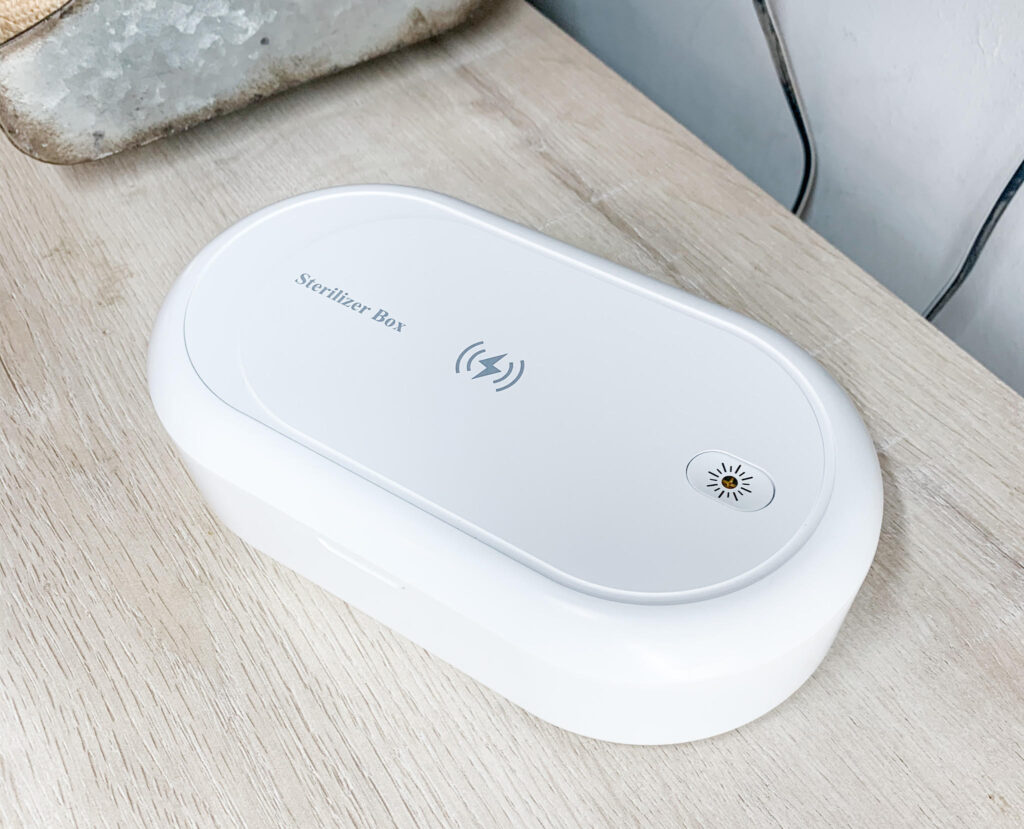 If you ask any of my family or close friends they will tell you I'm a germaphobe. Maybe it was going through nursing school that made me hyper-aware of germs and bacteria. After having kids, I felt it get a little worse. I wanted to keep my babies as healthy as possible and if that meant staying home all winter then that's what we'll do. So, I'm sure you can imagine with this pandemic, my anxiety has skyrocketed!
I've tried a lot of products. The Sanibox is one of my favorites and something we use daily. We have it by the front door and when we get home we put our keys, phones, masks, wallets, sunglasses in and push the button. It goes through a sanitation process with a UVC light and ozone. It has two modes. A ten minutes express cleaning or a thirty minute full sterilization. You connect the USB cable to a power source and watch it go. My favorite feature is it also doubles into a wireless phone charger. How cool is that?
You can use my code NIKKI15 for 15% off your own sanitizing box! Click here to get yours!