Sometimes it feels like you need to undertake a particular course in beauty to figure out what some skincare solutions do to your skin. Anyone else feel that way? One product that people get confused with is beauty serums, popularly known as face serums. This product is different from moisturizers. As it turns out, serums happen to solve several skincare problems. By definition, beauty serum is a skincare product designed so that it can deliver high concentrations of various active ingredients to your skin. There are multiple types of serums available in the market, working to perform different functions, others brightening the skin, and others for hydration. Often, serums are clear gel-based liquids and less thick than a moisturizer. When incorporating this product into your daily skincare routine, you need to apply it before the moisturizer to help keep moisture. Serums, unlike most heavy creams, can hydrate the skin effectively. This is because the molecules can penetrate the skin deeply. This article will discuss what serums are, their benefits to the skin, and focus on serum products from MaeLove.
Benefits of Using Beauty Serums
Individuals use serums for various reasons, and therefore to get the most out of it, you need to pick a serum that is well suited for the specific issue you want to address. Below are some of the benefits you can get from using a beauty serum.
It absorbs into the skin. Serums are known for absorbing into the skin so quickly. This is because serums are lighter than moisturizers. This allows the serums to absorb into the skin so easily. As a result, the serum becomes the ideal first step in the layering process.
It improves your skin. Serums sometimes contain retinol components, which are useful for reducing the appearance of wrinkles and fine lines.
It provides visible results. When you get a serum with a high concentration of active ingredients, you can quickly see the results of using the serums compared to other types of skin products.
Protects the skin from damages. Skin is a vulnerable part of the body because it is out in the sun all day long. However, with a good serum that contains ingredients such as green tea, vitamin C, vitamin E, astaxanthin, and others, you can have healthy skin unable to be affected by ultraviolet rays. Also, serums help protect your skin from pollution, which often causes premature aging and wrinkles.
MaeLove Serums
MaeLove is founded by a team of graduates from MIT to create incredible skincare formulas using science, AI-based research, and data. The company has so far made different types of serums available in the market, one being the popular MaeLove glow maker. Below are some of the common serums you can find at MaeLove.com.
This formula contains about 15% of ascorbic acid, ferulic acid, and vitamin C and E. These ingredients are known for delivering antioxidant protection. Also, the serum contains hyaluronic acid to provide long-lasting hydration. This serum is good to use when applying makeup because it contains ingredients such as botanical blends, which are great for nourishment provision. Most importantly, the product is gluten and oil-free.
The product contains 10% of the Niacinamide component, which protects sensitive skin from turning red and reduces the existing redness. Moreover, you can find vitamin B3 in this serum to help condition your skin and act as an anti-aging factor. This component helps reduce fine lines and pigmentation in your skin for a long time. For soothing purposes, the team added more ingredients to this formula, such as mushroom extracts, Zinc, Aloe, and white tea. This MaeLove serum is called calming because it has calming properties that make it suitable for acne-prone skin and sensitive skin. If your skin does not work great with glow maker or do not like the serum's smell, this is a good alternative for you.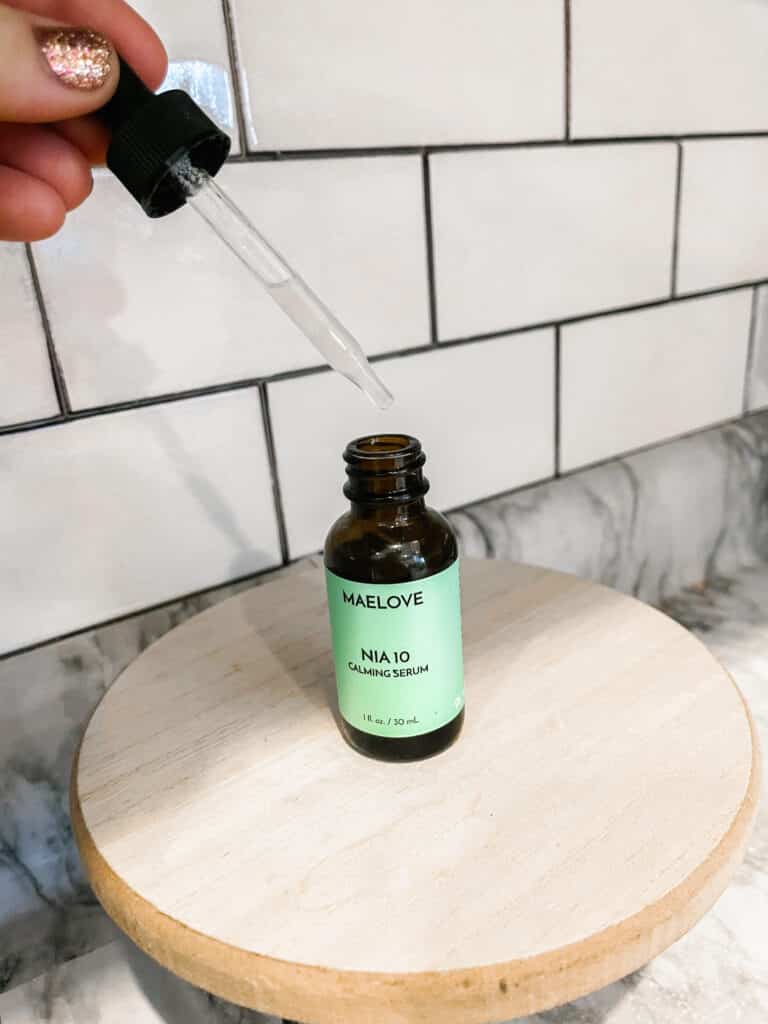 This serum contains hyaluronic acid used for boosting skin moisture. The B5 vitamins, together with the Panthenol in this serum, are suitable for providing your skin with nutrients and enough hydration. It is also oil and gluten-free.
Love 31 is another skin product from Maelove with all the ingredients found in the above three serums types. It is a good product for your skin, providing solutions from nourishments, hydration, and skin repair. When you want to try all the MaeLove serums, you can choose to pick Love 31 for your first test and see if it works for you because it is the ultimate skin indulgence or keep trying each individually.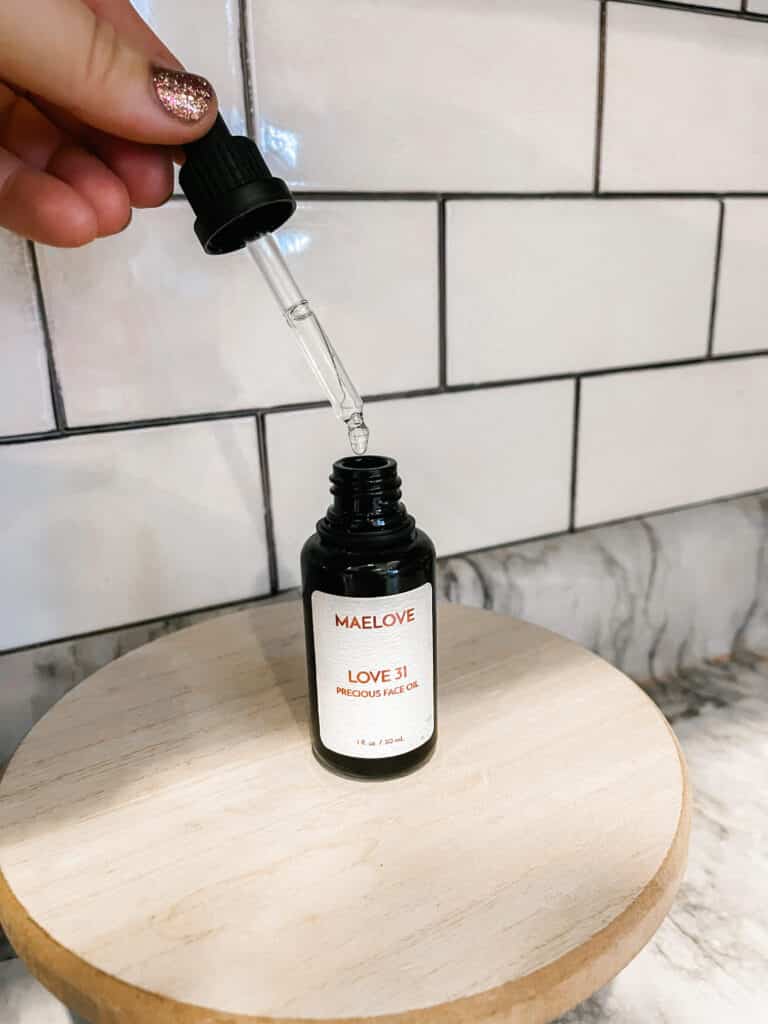 Serums are usually applied before a moisturizer making it the second step of your skincare routine.
Incorporating Serum into Your Skincare Routine
Flawless skin is not a matter of DNA but sticking to a skincare routine that works for you. There are three steps involved in the skincare routine, namely:
Washing your face
Toning
Moisturizing
The first thing you do with your face is cleansing it with a face wash. Thereafter, use a toner to tone it. Under the toning step, you can treat your skin using a serum. The serum helps protect your skin from environmental aggressors as it contains active ingredients. Also, for specific issues such as acne and the rest, find serums with Vitamin C, hyaluronic acid, peptides, retinol, and niacinamide. Fortunately, all these can be found at MaeLove .com.
Importance of Hydrating Your Skin
The human body, including the skin and other organs, require adequate hydrating to continue carrying out the usual functions. Water is an essential component when it comes to hydrating the skin. Here are the benefits of hydrating your skin.
It improves elasticity- this enables your skin to stretch and snap back to the original shape
Reduces the appearance of wrinkles
It balances the oiliness of the skin
It improves the skin's ability to fight diseases and environmental aggressors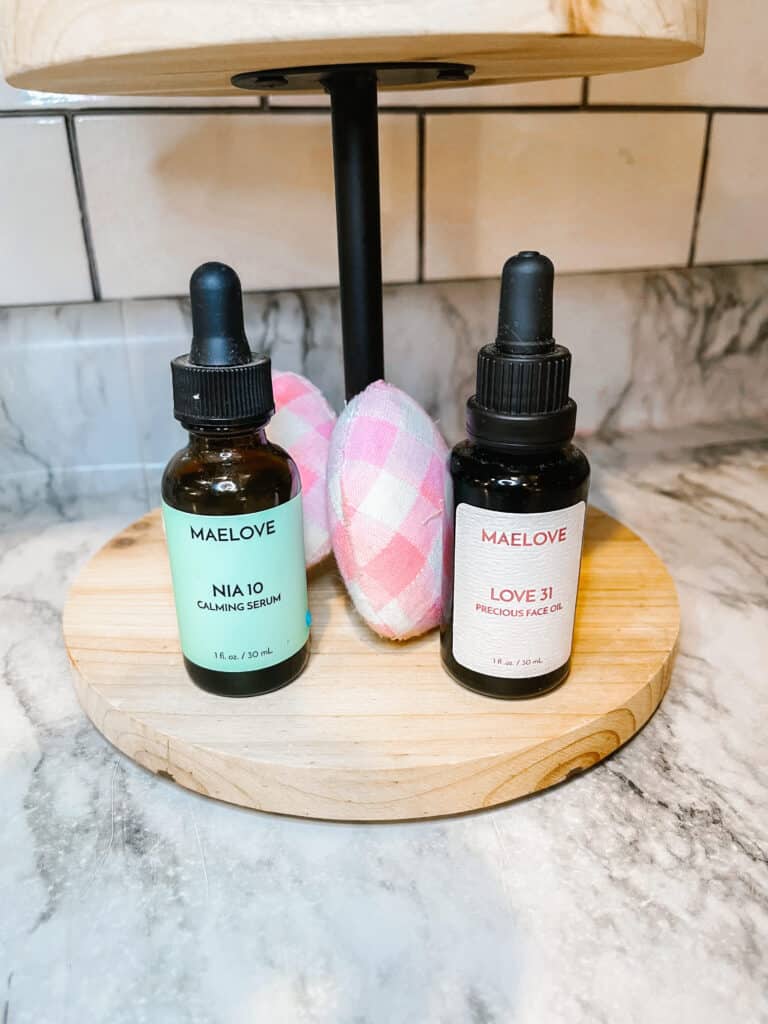 To sum up, beauty serums are essential in your daily skincare routine as they not only add to your great skin but provide solutions to your skin problems. Fortunately, MaeLove delivers the most outstanding serum products with all the required ingredients to help your skin glow. Also, serums help your skin to hydrate and look smooth all the time. All you have to do is visit MaeLove.com to find a suitable serum for your skin.
Check out my other blog post on the top 4 MaeLove skincare products, click here!
Follow me over on my Instagram!
*All links are affiliated, at no cost to you, I receive a small commission from sales. Thank you for your support!