*Link are affiliated, at no cost to you I will receive a small commission from links. Thank you for your support.*
Before becoming a stay at home mom, I didn't give much thought to cashback apps. I thought they were a waste of time. Looking back, that was crazy thinking. I've been a stay at home mom for 7 years and now these apps are my friends. Being a family of five on one income, I need all the cashback I can get. The gift cards that you can get just from scanning your receipts onto your phone has funded many of my trips to Target! (praise hands) That alone sold me. It's not as time-consuming as I originally thought. So, let's go through the top 5 cashback apps that I use.
Rakuten
I know I'm not the only one that has been doing more online shopping since this pandemic hit. Being quarantined at home with three kids, four dogs, a goat, and 2 chickens would make anyone have an online shopping addiction. (just kidding, kind of) This app can also be used for in-store purchases but I've used it mostly for online. For example, if I were shopping online at Target. Instead of going straight to Target.com, I go to the Rakuten app and then click on Target. It activates the 4% cashback and takes me straight to their website to shop as I normally would. Once, you've checked out you get 4% cashback from your purchases. Then you can take that amount you got back and transfer to a Paypal account and now you have the money back! Click here to make your own account on Rakuten!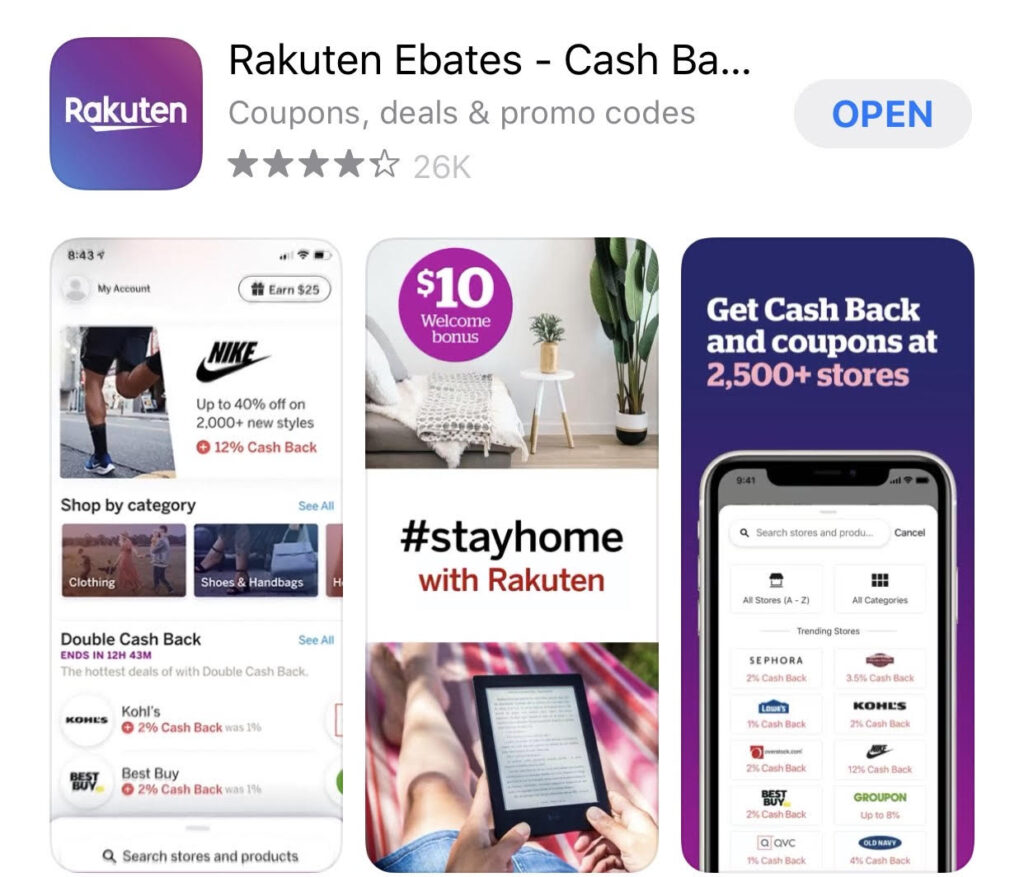 Fetch app
This is by far my favorite cash back app! First, it's so easy to use. Second, You shop like you normally would and then scan your receipt. It gives you points depending on what was bought at that store. As you accumulate points, you can use those points to cash out for gift cards to Target, Amazon, Walmart, Tjmaxx, Home Goods, and even restaurants. They just recently added restaurants that include dine-in, drive-thru, or delivery. You can also use this for online shopping. When you receive your receipt through your email it will calculate your points and add them to your total. A definite positive for all the Amazon shopping I've been doing. The Fetch app is a free download in the app store. You can use my code B2XCX to get 2,000 points after successfully scanning your first receipt. (any receipt from the last 14 days).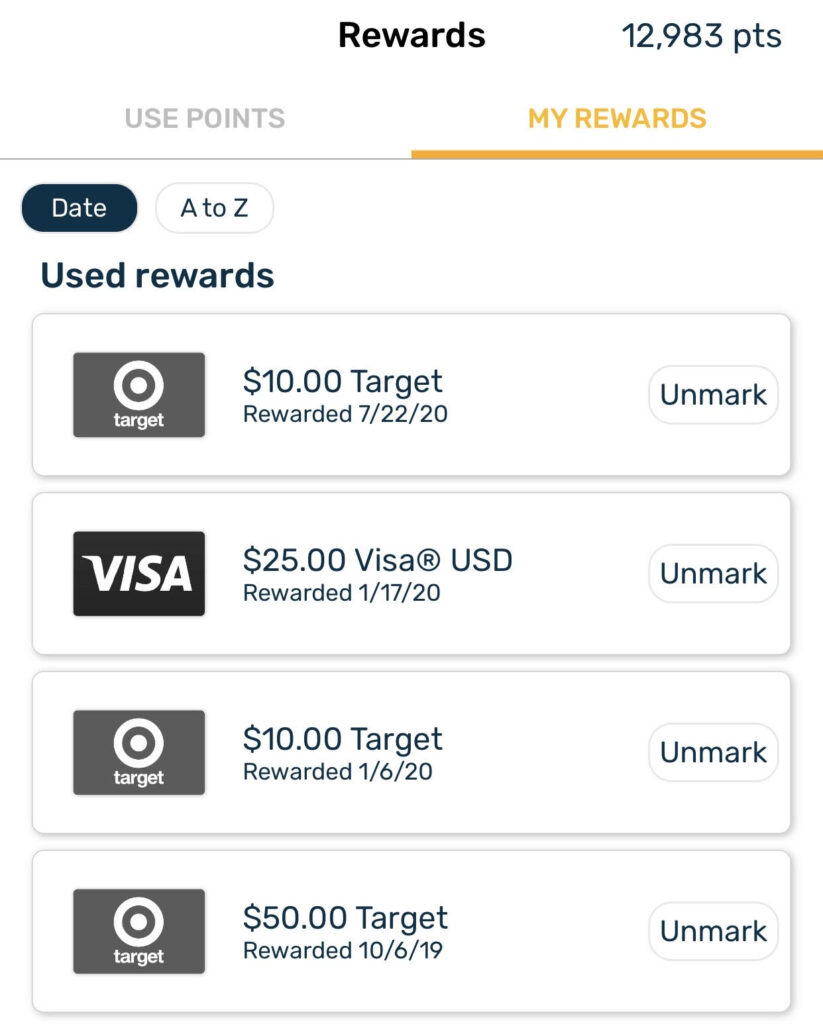 Ibotta
This app is a little different than the others. Before my weekly shopping trip, I go on this app click on the store I'll be shopping at, and see what items cashback is offered on. If I see an item that I know I'll be buying I click on the plus sign and it adds it onto my list. Then I go to the store, shop, and when I get home I scan my receipt and it gives me cash back on the items I had chosen. Once you get to $20 you can withdraw that amount to your Paypal account. The newest feature is grocery pick up and delivery from Instacart, Shipt, and others. This app is a free download in your app store. Use code WVMMXUH to sign up!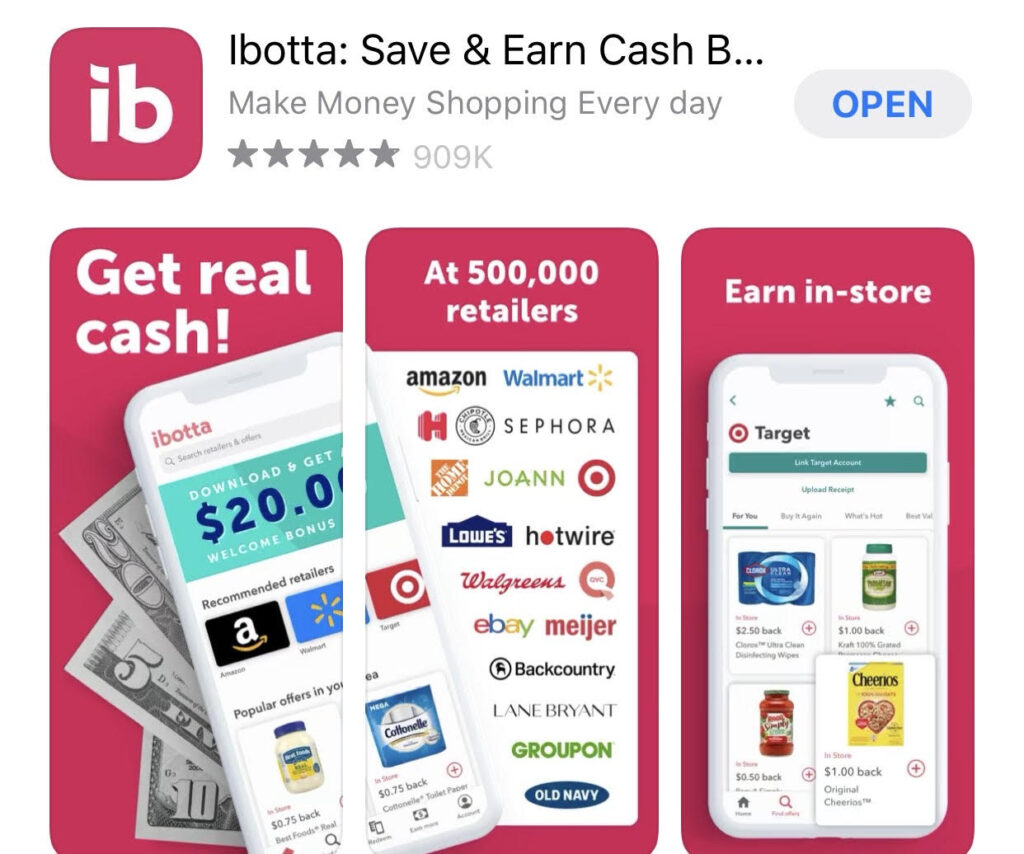 CoinOut
This is the easiest app to use. It's a free download in the app store. You just scan your receipts and it randomly gives you money back. It could be one cent all the way up to 75 cents. It's completely random. They also have a list of retailers that you can shop online through the app to earn cashback, similar to Rakuten. Once you get to $10 you can send that over to your Paypal account. Click here to set up an account!
ReceiptPal
This app is very similar to Fetch. The only difference is you get 100 points for every card you fill-up. So after you scan four receipts (one card) it will give you 100 points. Once your points reach 2,200 you can redeem those points for gift cards. You can download it free in the app store. Click here to sign up and grab some bonus points!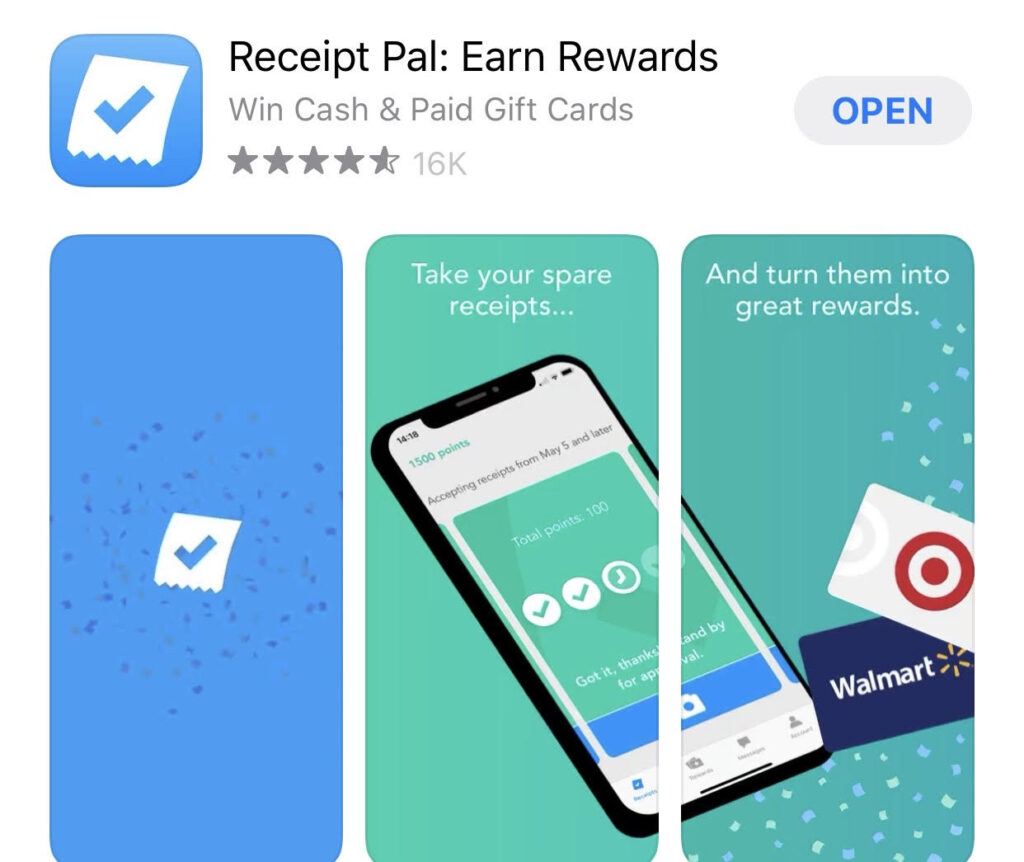 Why I think Cash Back apps are worth it
I absolutely think cashback apps are worth my time. My weekly routine with this is to save all of my receipts for the week and then on Fridays, I will sit down and scan them into all of my apps. I've tried doing it daily but I always end up letting them pile up anyways so I thought by setting aside one day of the week to do them as helped me be more consistent. I've cashed out my points for smaller gift card amounts before but I've found I like to let my points accumulate before cashing them in. There is a Fetch tutorial saved in my highlights on my Instagram page if you want to check it out.